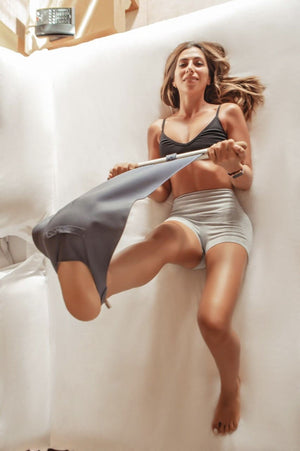 Shop Up to $100 OFF!
Holiday Season Sale: Buy 2 Luxury Edition, Get 20% OFF!
Multi-purpose Device
The Future of Mobility is Here
CastleFlexx® is a patented stretching and strength tool that until now has only been available to pro-athletes.
Shop Now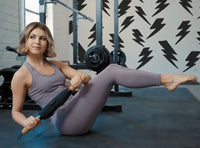 Strength
A Device for everyone
Who's Using CastleFlexx?
Athletes for Speed & Mobility
People with Chronic Pain or Injuries
Professional Sports Therapists
Yoga & Pilates Enthusiasts
Age 65 & up
Travelers
Ronald Acuña Jr.
1x World Champion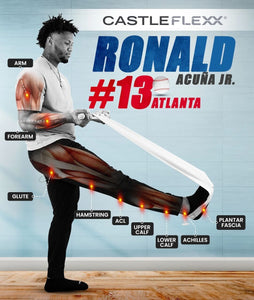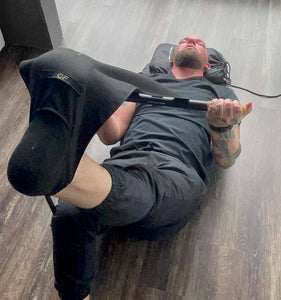 Dr Hamid Sadri
Atlanta Braves, Official Team Chiropractor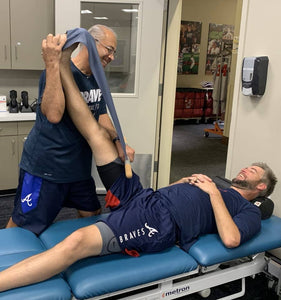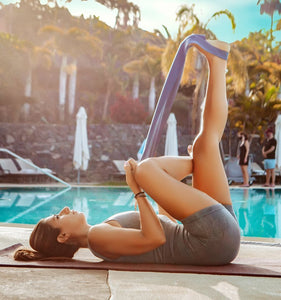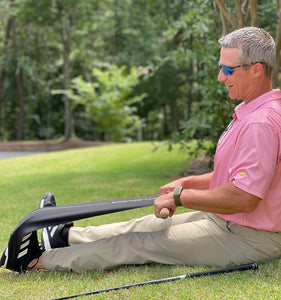 Flight Stewardess
Delta Airlines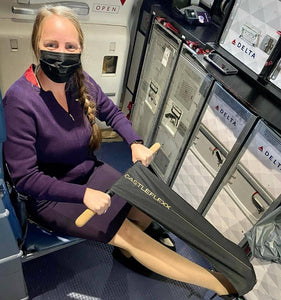 REVIEWS
Over 97% 5-star reviews!
Multimodal Bar
Detachable Magnetic Weights
Each CastleFlexx® comes with a 2 lb. detachable magnetic weight. The weight seamlessly attaches, allowing you to increase or decrease the intensity of your workout.
Learn More
Relieve Tension Across Your Body
CastleFlexx® is a full body strengthening and stretching tool. This is the first device ever to use a dual purpose mobility bar allowing the user to get a full body workout while also using the bar to create a balanced and stress free upper body while stretching.
PRODUCT FEATURES
At-home Stretching & Workout Device
Decreases Joint, Muscle and Ligament Pain
Hammock Stretch for Plantar Fasciitis
Magnetic Detachable Weights (2 lbs)
The band stretches instead of you
CastleFlexx® vs. Bands or Straps
CastleFlexx® is the only device with a unique patented "foot hammock" that is completely velcro free. Our foot hammock gives you the ability to fully flex the toes back, resulting in a stretched plantar fascia.
Foot is idle, bands stretch & not your foot
With CastleFlexx®, your toes are in dorsiflexion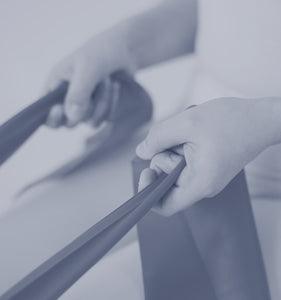 grip fatigue & circulation loss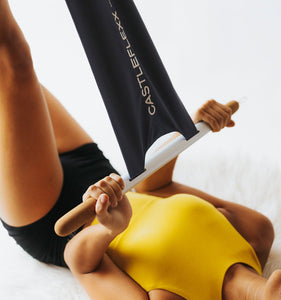 Comfortable balanced grip
Bands Mean Circulation Loss
CastleFlexx® vs. Bands or Straps
CastleFlexx® is the only stretching device that allows you to grip handlebars comfortably. The bar grip will allow you to stretch for longer and offers you a balanced upper body versus the uneven shoulders and "slipping" feeling ropes and bands give you.
Get the Answers You Need
Frequently Asked Questions
How is this better than typical stretch straps?
CastleFlexx is the only device with a weight assisted mobility bar as well as a unique patented "foot hammock" that is completely velcro free. Our foot hammock gives you the ability to fully flex the toes back, resulting in a stretched plantar fascia. It is truly one of a kind. Fasciial slips insert into all phalanges so it is important to have the toes stretched passively into extension as the foot is pulled into dorsiflexion. Simply put, a stretching strap does NOT achieve this.

Furthermore, stretch straps also lack the other components that make CastleFlexx so unique such as the ability to use the weighted mobility bar to improve core strength which is important because it takes stress off of your lower back.
I'm over the age of 65 and have arthritic hands, will this work better for me than a stretch band?
Based on feedback we have received over the years from the 65-85 age demographic, gripping and pulling a rope was found to be very stressful on the hands and fingers, especially for those with arthritic hands and arms.

In addition, CastleFlexx is completely effective when utilized in a seated position, which is great for those who have injuries or other issues that may prevent them from laying down the way they would with standard stretching. Another bonus - you do not need to bend forward and compromise your back to attach straps and secure your foot such as required with other typical stretch devices.
Ok, I get that, so can't I just use a towel?
The use of a towel is simply not effective because the anchor point at the heel is poor and the foot (and therefore the leg) is not secured properly.

The CastleFlexx has comfortable handles that provide a secure grip for a steady pull; a towel offers nothing more than an inconsistent amount of material which can be difficult to hold and maintain. Try stretching your hips, hamstrings or lats with a towel, and we are sure you will agree that the CastleFlexx is the most fun and effective stretch you've ever experienced!
Will I like CastleFlexx and if not, can I send it back?
If you don't agree that it's the most effective, multifunctional stretch and core strength device you have ever tried then gift it to someone who has lower back issues or just send it back within 14 days of receipt. We will be sad that it didn't change your life, but we will be happy to fully refund you for the cost of the product. You only pay for the shipping each way.
Why is CastleFlexx better than traditional red and black colored stretching devices that use Velcro strap enclosures?
CastleFlexx is velcro-free and does not require any strapping in or out.   CastleFlexx has a patented handlebar with optional magnetic weights that provides a controlled comfortable stretch and it wont slip out of your hands like rope straps can.

CastleFlexx can be used sitting, standing, or laying down. CastleFlexx is designed to focus on BOTH mobility and flexibility AND you will ALSO get a natural bicep workout while using the device while gripping the bar on both sides.
Why is CastleFlexx used by pro athletes and what makes it so unique?
Castleflexx is used by the Pros across many different sports from golf and tennis to soccer and football. The athletes report they are "able to improve flexibility which increases power as well as reduces their odds of incurring injuries." Baseball players are seeing improved velocity and spin rate to their pitches and runners are seeing faster times and a quicker recovery between races. Each sport finds different benefits of Castleflexxing regularly but all seem to agree on one thing, that "it's the most effective and unique stretch and full body strengthening device they have ever experienced."
Can I bring it on an airplane?
No, TSA will confiscate it. Always check it in your luggage and remove the weight if you want your bag to be lighter.
Can I use my HSA/FSA funds?
We accept FSA/HSA - If you have a health issue such as back pain , plantar fasciitis, circulation, shoulder impingement, high blood pressure  etc etc just checkout as a "guest" and choose the TrueMed HSA/FSA option at the very end of your checkout. Answer 3 simple health questions and you get approved immediately to use your card for savings up to 40%. Tell your friends who would be excited to use their funds on a game changing device.